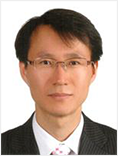 Dear Members and Visitors,
Since its founding in 1963, the Korean Association of Agricultural and Food Policy has produced a wide range of research outcomes and contributed to the development of policies in the Korean agri-food industry and the field of regional development.
The growth and evolution of the Association are the result of the active participation and enthusiastic support of over 350 members and executive officers. Our Association will continue to play a constructive role in policy development and academic collaborations for a better future of the Korean agri-food industry, rural communities, and farmers and those engaged in agriculture, while being committed to cultivating the next generation of researchers and innovators.
Uncertainty is growing due to the prolonged COVID-19 pandemic and the unstable international situation. The agricultural sector is witnessing big changes including ICT-based smart farming, carbon-neutral efforts in response to climate change, the aging farming population, the food and energy crisis, and the expanded direct payment system. Our mission in this era is to provide the theoretical basis and empirical evidence for economic players to make better decisions. The vocation and efforts of all experts in the Association are important. I hope our Association will contribute significantly to the development of the agri-food industry and relevant academic communities.
Your continued interest and support will be greatly appreciated.
Sang-Taek Seo
The 42st President of the Korean Association of Agricultural and Food Policy